Show Filters
Artist
Category details
Gift ideas
Mediums
Online boutique
Gift ideas
Find the perfect gift while respecting your budget and encouraging Quebec crafts! Discover our selection of handmade gift ideas by our 55 collaborating artists from Quebec.
Prefer to place your order over the phone?
Contact us, it will be our pleasure to assist you: 418-598-9922
We have found too many results to display. You will not be able to see all products available within this category.
Toutes nos œuvres sont faites à la main avec beaucoup d'amour!
Emballage écoresponsable au design neutre afin d'être facilement réutilisable pour d'autres occasions.
Livraison fiable et rapide avec Poste-Canada dans la plupart des pays du mondes.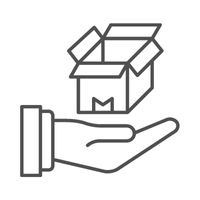 Si vous n'êtes pas entièrement satisfait de votre acquisition, bénéficiez d'une période d'échange de 30 jours.