Categories
Welcome to the Vivoir online boutique!

We are proud to present the creations of our 50 collaborating artists. All stemming from Quebec crafts and visual arts, they will charm and satisfy you on a daily basis.

From utilitarian objects to works of contemplation, you will discover a vast choice of authentic works created in Quebec with love and passion.
Have a great contemplation time!
Toutes nos œuvres sont faites à la main, avec beaucoup d'amour!
Nous utilisons des emballages écoresponsables que nous récupérons et dont les designs sont neutres pour être faciles à réutiliser lors d'autres occasions!
Livraison rapide et sécuritaire avec Poste Canada au Canada et aux États-Unis, puis avec des transporteurs reconnus comme Fedex, UPS etc. partout ailleurs dans le monde!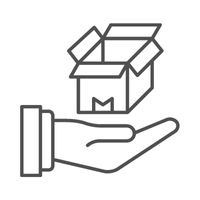 Si vous n'êtes pas pleinement en amour avec votre acquisition, bénéficiez d'une période d'échange de 30 jours!