Home

>

Ceramic teapot and glass ornaments
Ceramic teapot and glass ornaments is in the cart.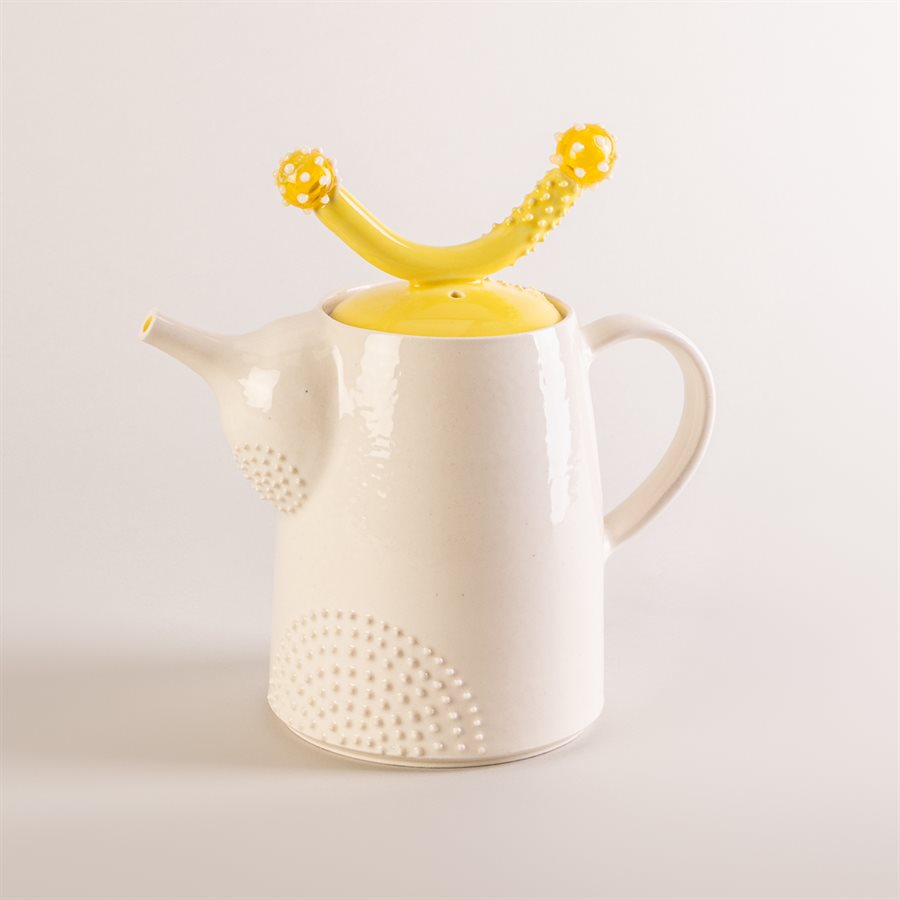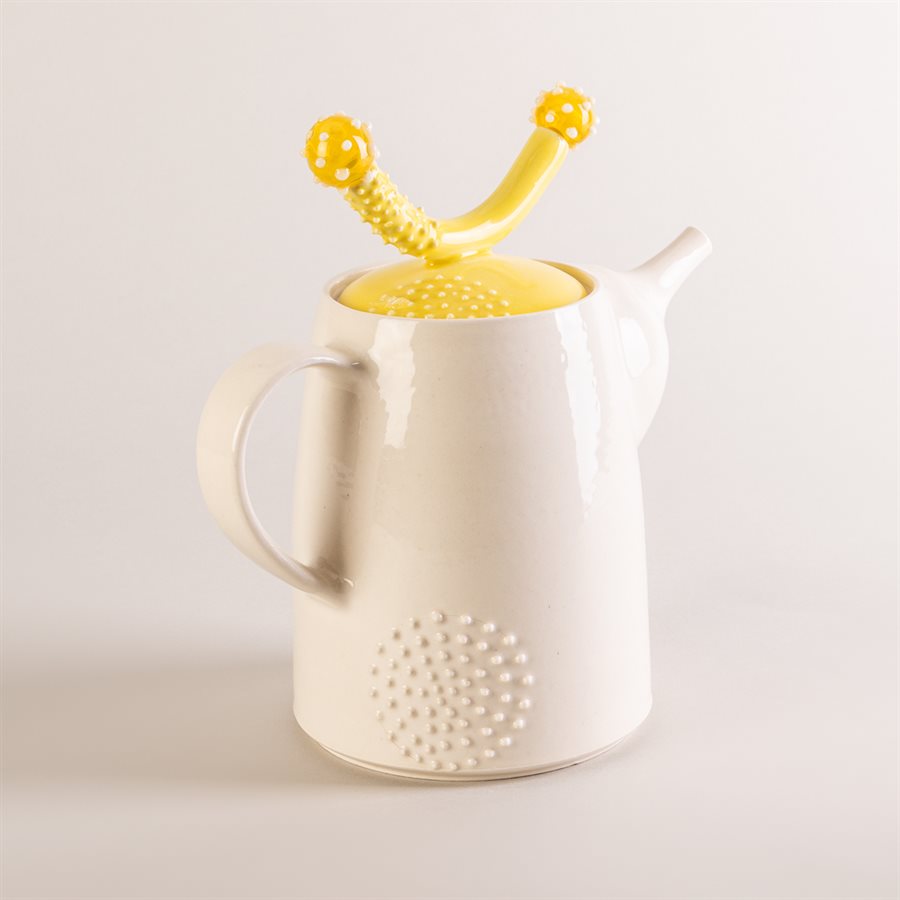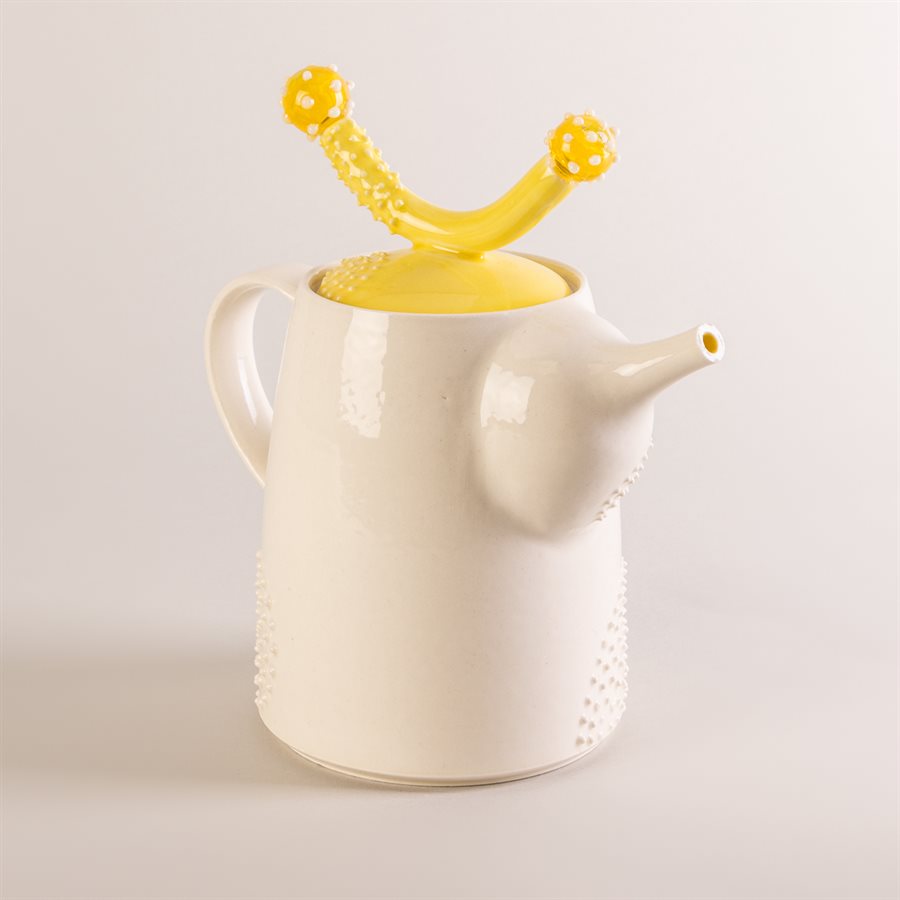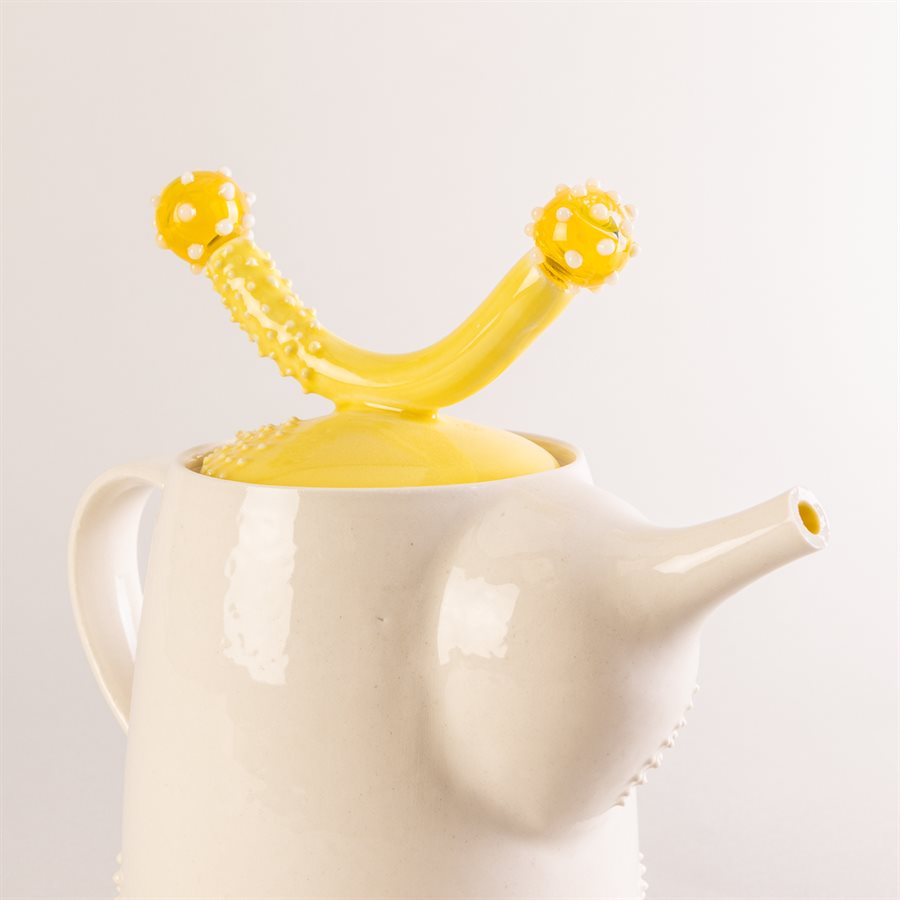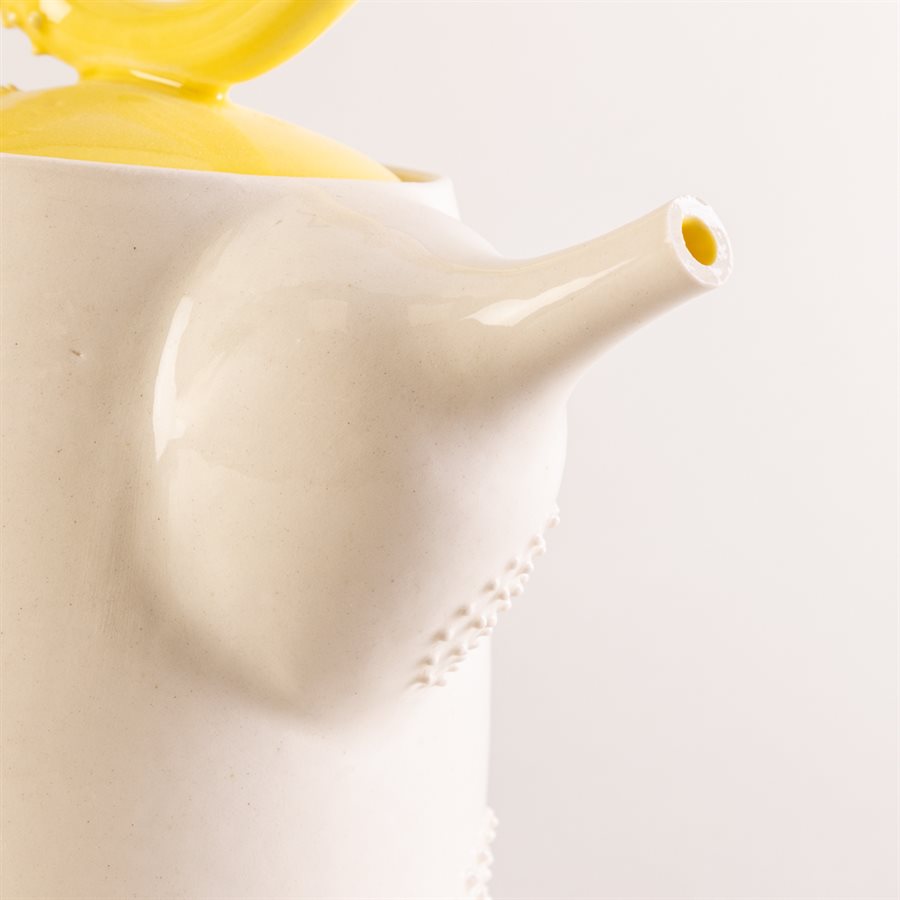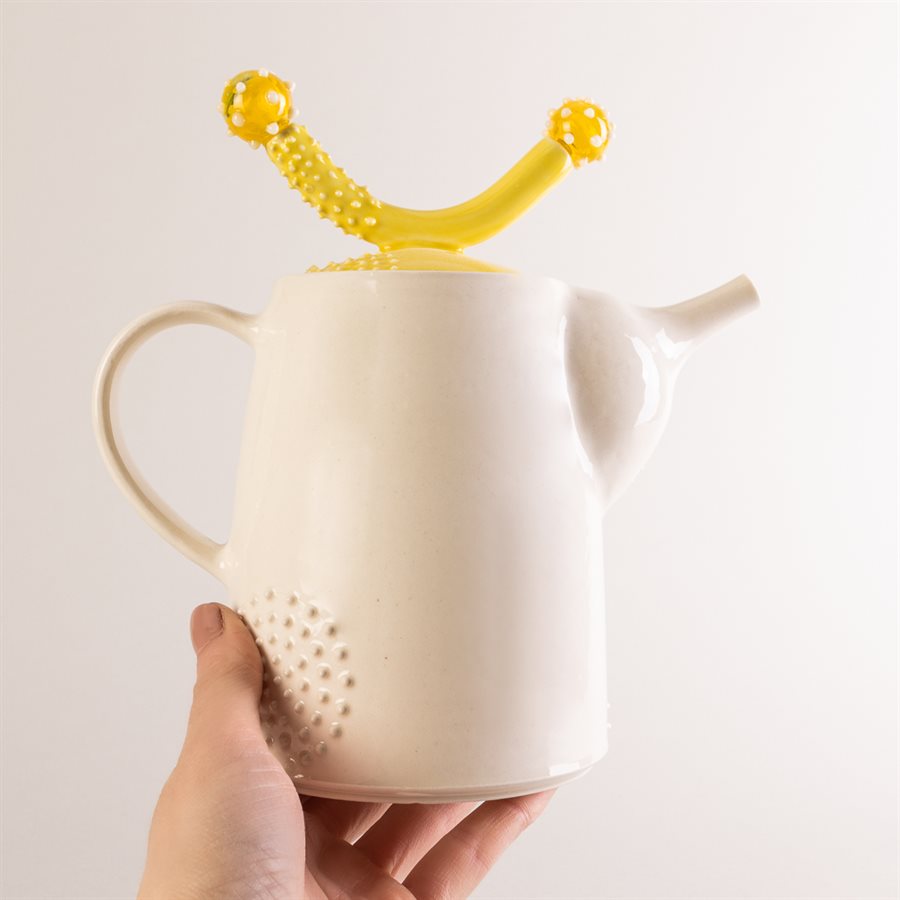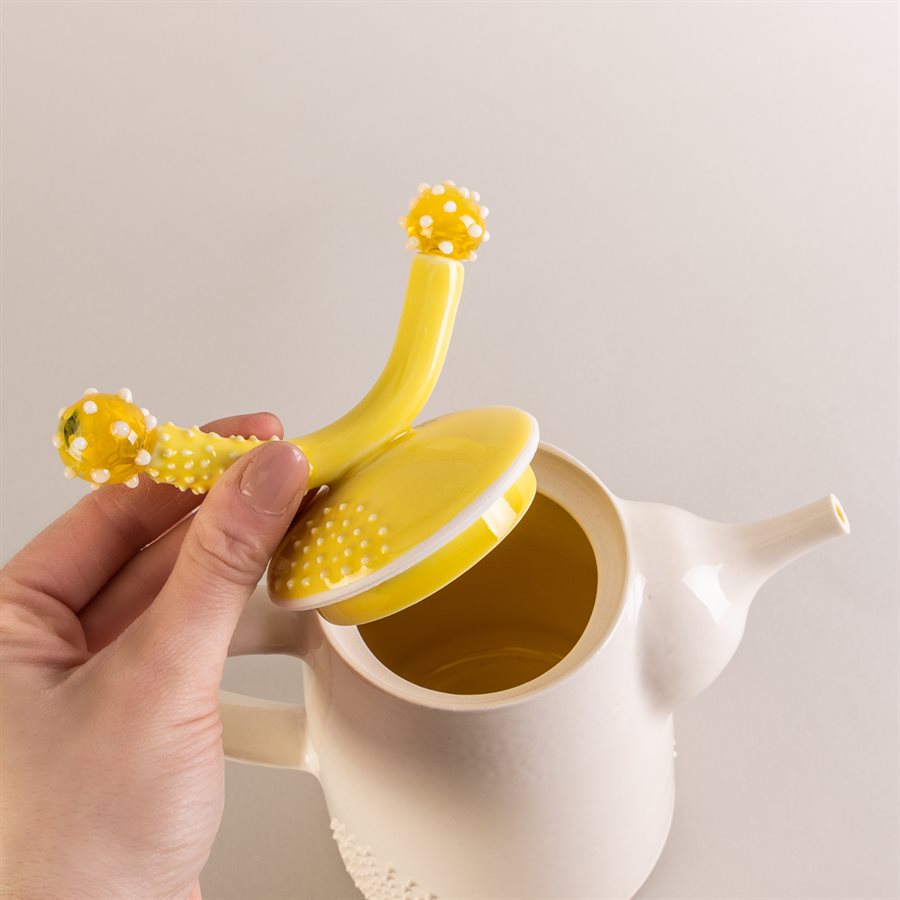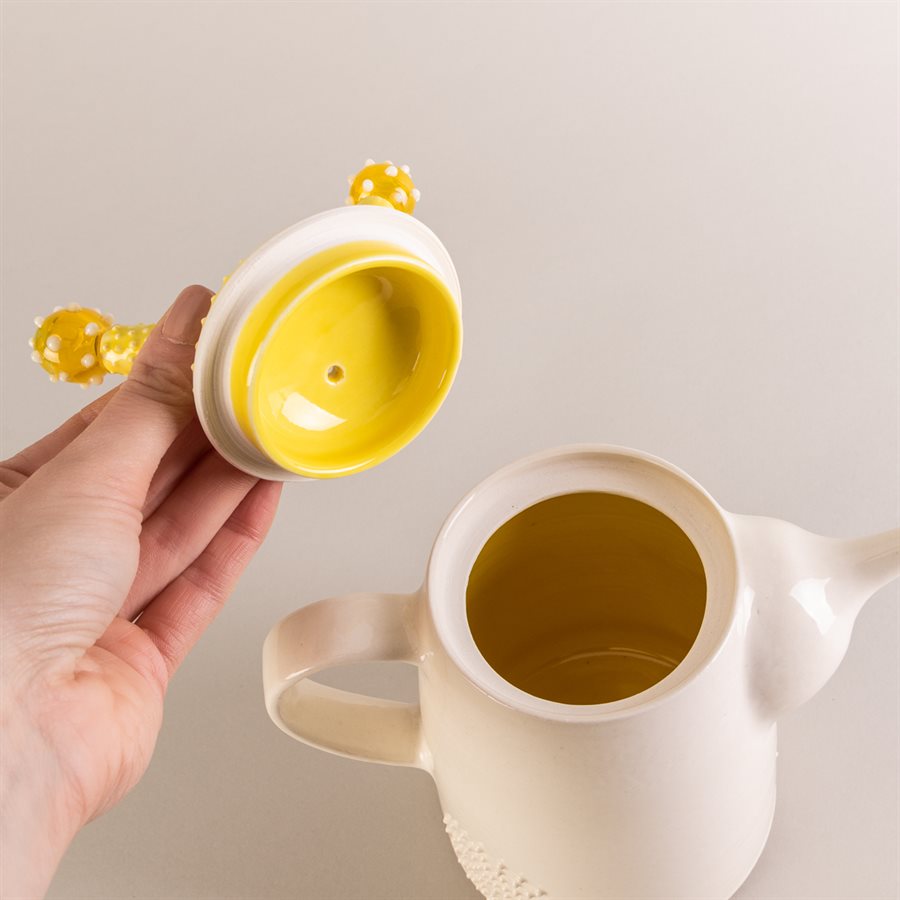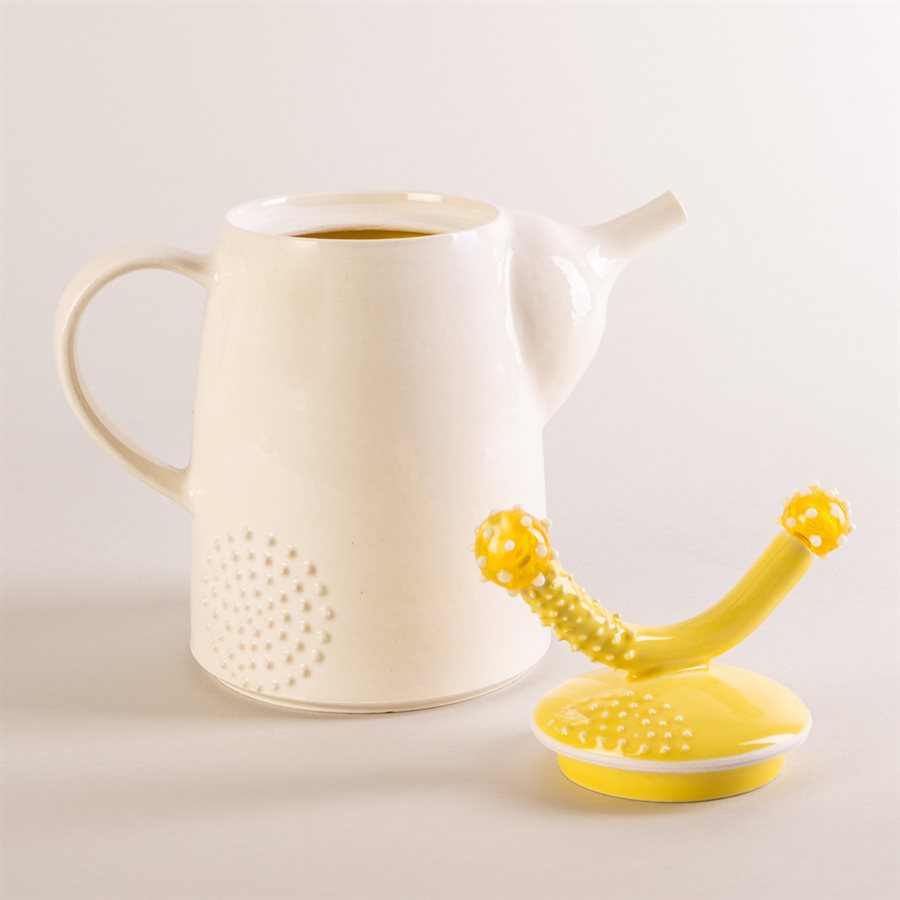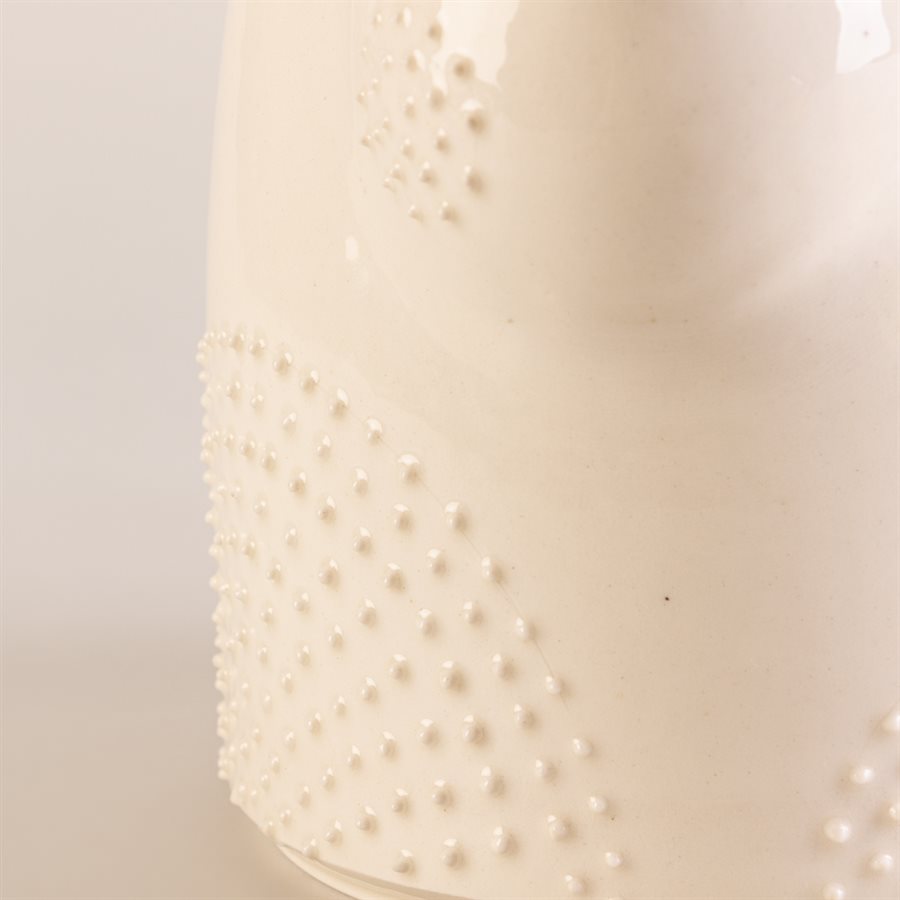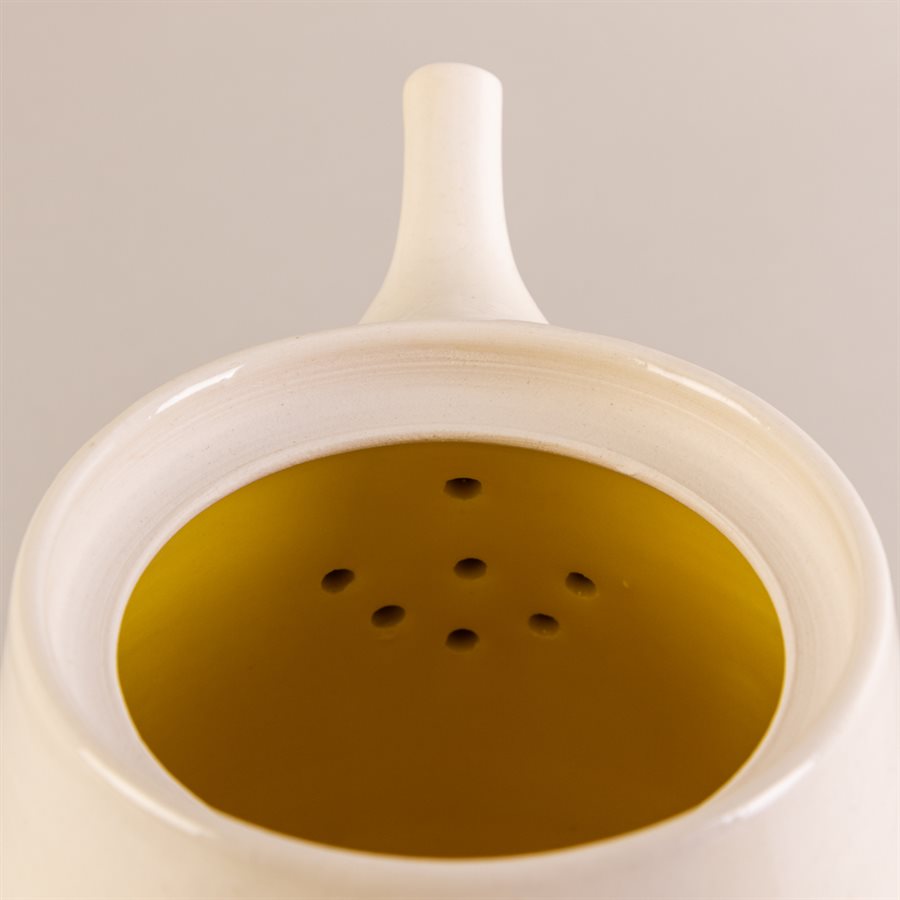 Press and move to zoom.
Mouse over image to zoom.
Description
Teapot or trinket?

It is not to be mistaken with this intriguing teapot by Judith Dubord, from the Chaire de poule collection!
This teapot is however beautiful and well designed to serve tea to your guests! It is composed of semi-porcelain and a glossy glaze. The interior of the teapot is bright yellow, as is its stopper on which are strewn 2 ornaments in flame-shaped glass. The artist deposits droplets of clay on his work using a pear fitted with a fine needle, thus creating the patterns of small dots which are made with patience, one by one.


Smooth, easy-to-clean interior. The inside of the spout has small holes to prevent your favorite herbal tea from going through the neck.

4.5 in diameter x 5.5 'high
Total height of 8.5 '', including the cap and its ornaments 
---
See the collection
---
Ceramic teapot and glass ornaments
Product Code: JUD-THE-011
Availability: This creation is waiting for you!
You may also be interested in