2022.11.18 - Opening of the exhibition
Equilibrium
by artist Ute Wolff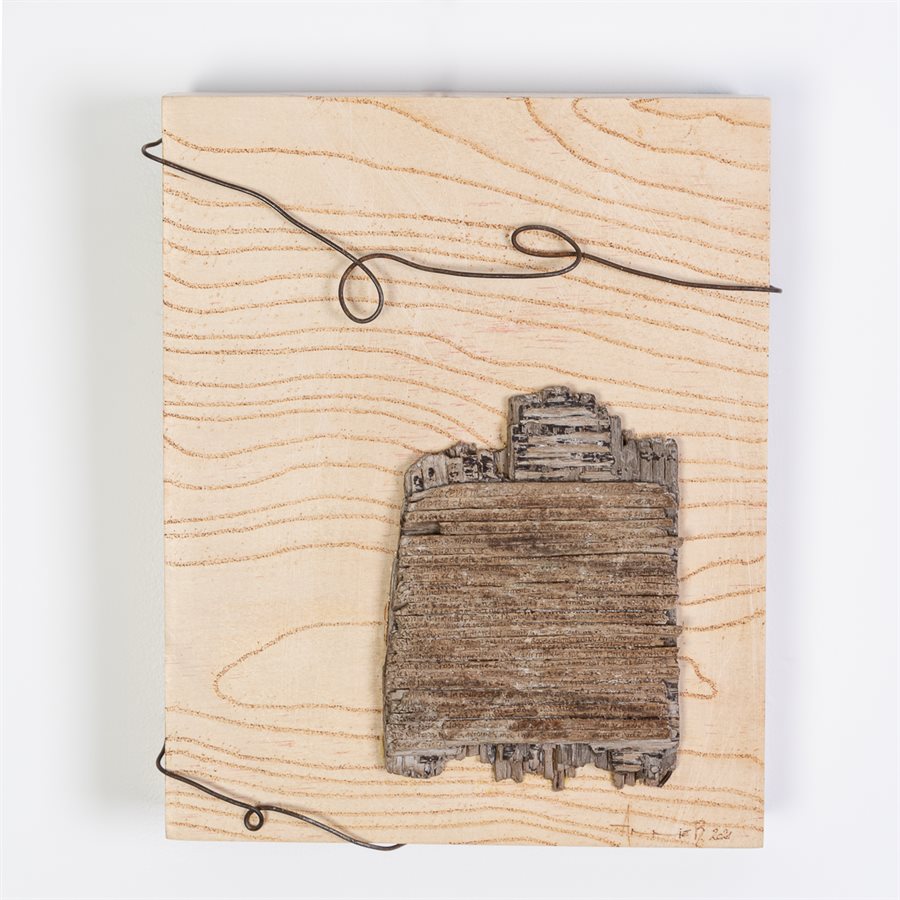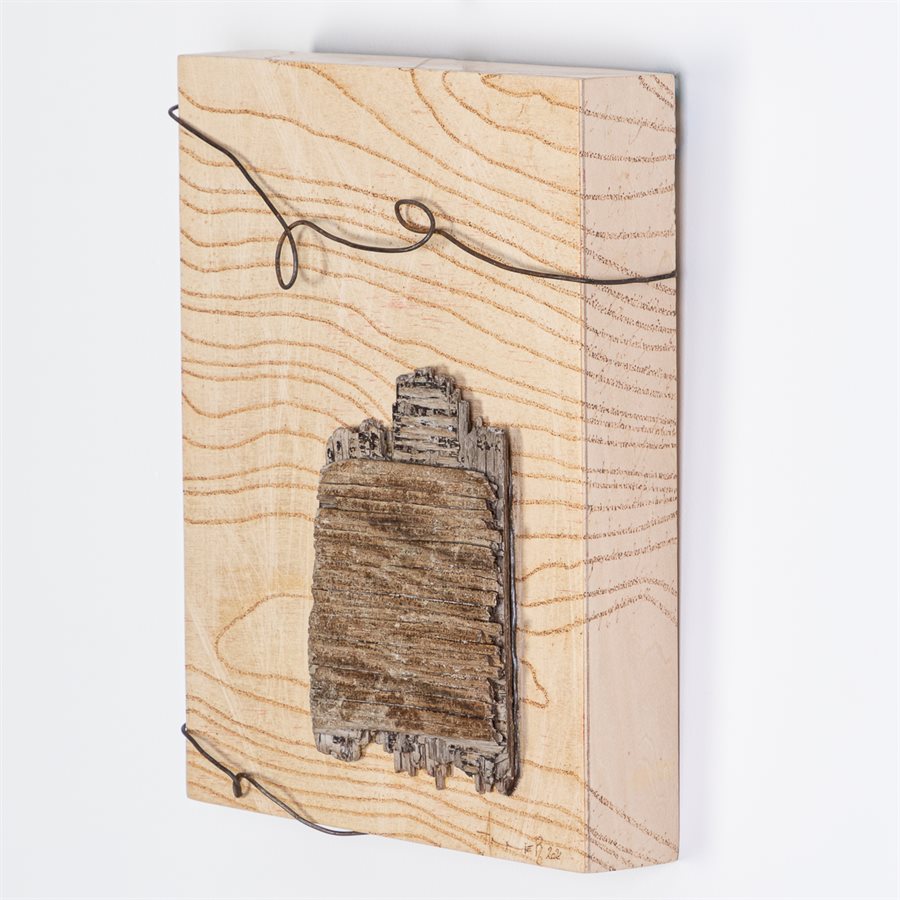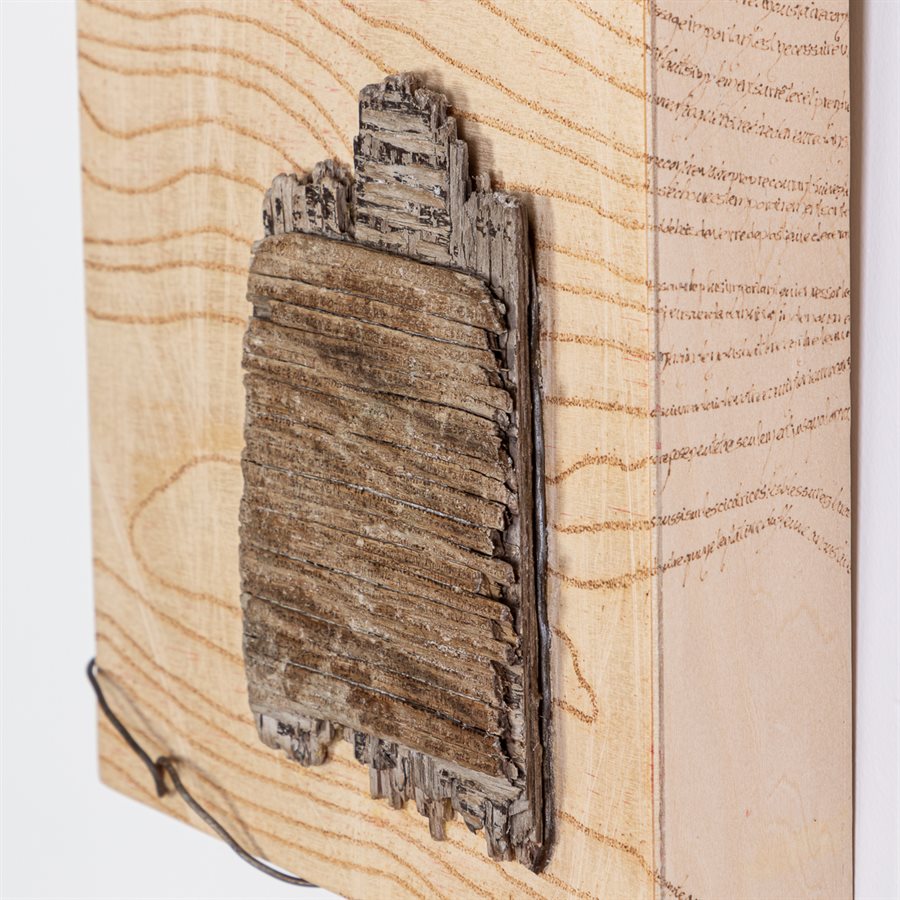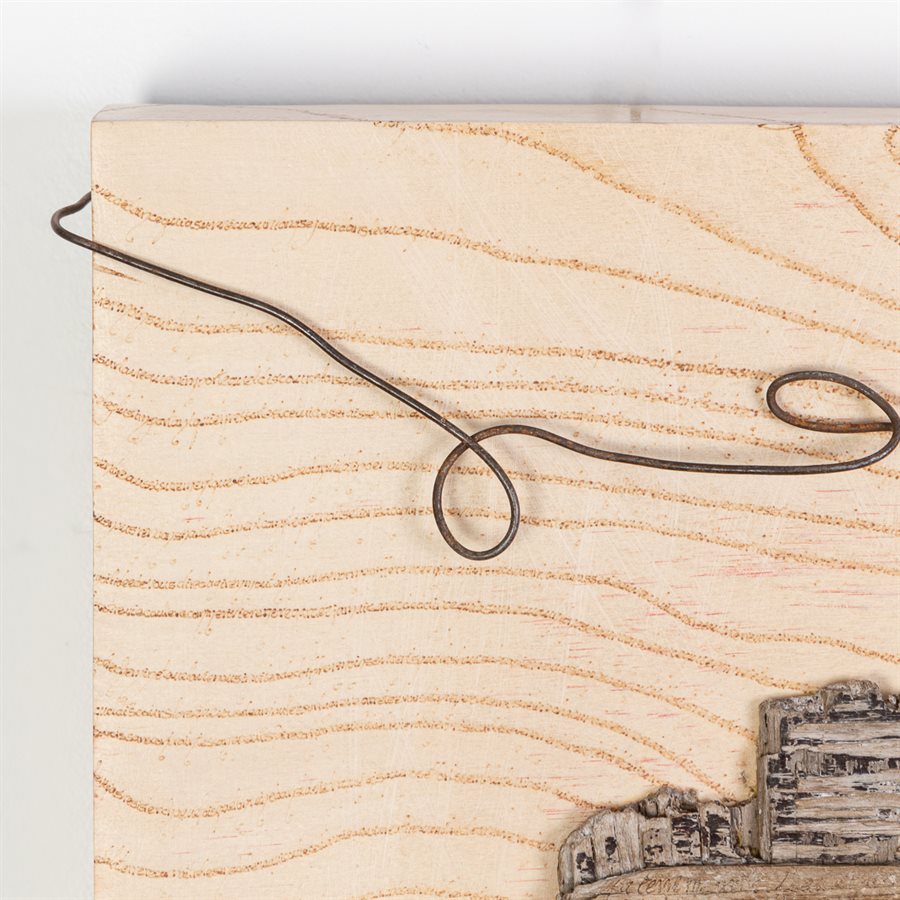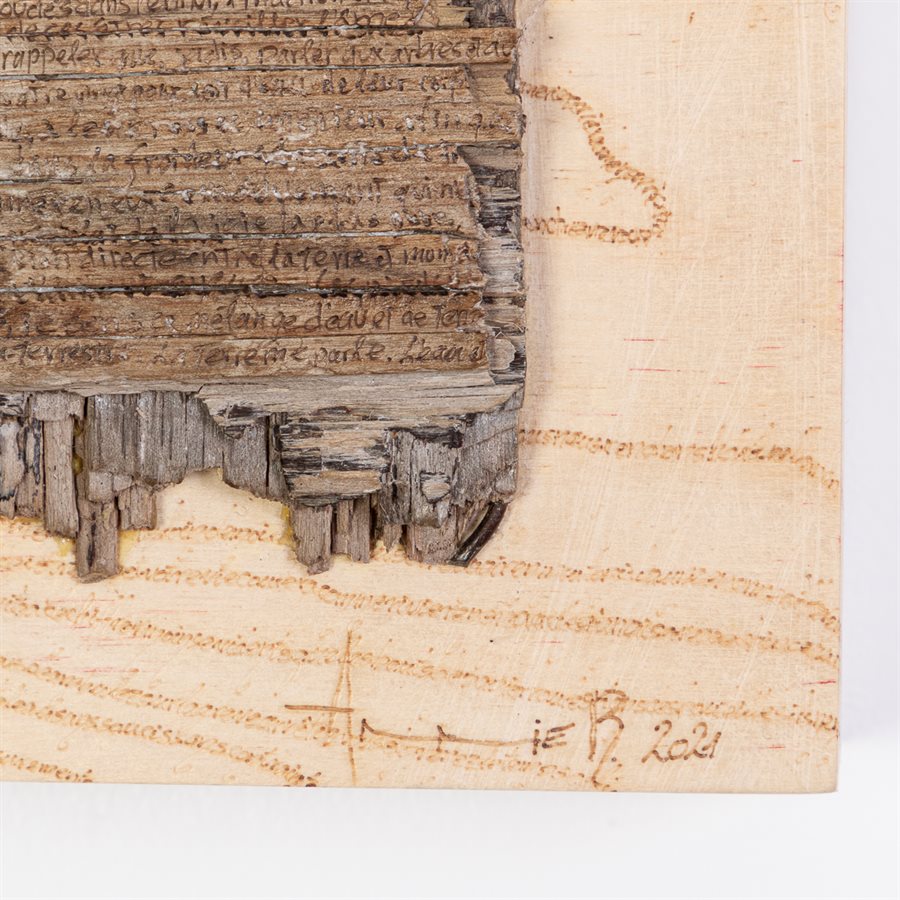 Press and move to zoom.
Mouse over image to zoom.
Description
Hand pyrograved wood canvas by artist Annie Roussel
Unique creation entirely made by hand
2 '' wide frame that can be installed on the wall as well as placed on a shelf or in a bookcase
Long-lasting protection thanks to a transparent matte wax - don't be afraid to take the artwork in your hands to appreciate all the tiny details!
8'' x 10'' x 2''
---
Creation process
Annie Roussel is delicate and intense at the same time. Her mysterious creations reflect perfectly this unique personality. By looking at them more closely, you will discover their secret ...

Indeed, the lines that make up the patterns, sometimes figurative, sometimes abstract, are indeed letters. More precisely, infinite texts. Composed by the artist herself and meticulously transcribed onto the wood canevas by pyrography - without any punctuation - these become textures.
---
Upkeep
Annie Roussel's pyrography must be installed in a place where there will be no direct light on the canvas, otherwise the sun could fade the coloring of the pyrography.
---
Learn more about the artist
Annie Roussel
Saint-Jean-Port-Joli
I started my post-secondary studies in arts before heading for literature, which resulted in me being immersed in ancient manuscripts for several years. Two old research companions, creative writing and my magnifying glass, eventually invited themselves into my art. I use my own literary creations in both pyrography and jewellery making. Written in tiny letters, they become textures and lines rather than signs carrying meaning, and this minuteness creates intimacy between the work and its viewer.
For my jewellery, this microscopic writing is combined with a desire to eliminate the value hierarchy of precious stones and metals. Rust or silver, bark or diamond, I believe everything nature offers should have the same status: that of a treasure. I like to contrast truth and make-believe, to show that beauty resides more in the stories of things and people, therefore in their scars, their imperfections, their vulnerability, rather than in the value judgment made from the outset by society.
---
Shipping
Delivery: We deliver to Quebec, Canada, the United States and most countries in the world. If no delivery option is available for your address, contact-us and we will provide you with a custom estimate!

Calculation of delivery costs: The delivery price is calculated automatically by our system according to the weight and dimensions of the works in your shopping cart as well as according to your address. This calculation is done when you click See my cart or Place order. At this stage, the order is not confirmed and it is still possible to modify, add or remove items from your cart.

Packaging: We pack the artworks with great care, most of the time with recycled materials, since the planet is as important to us as the effulgence of the quebec fine art crafts! We use foam, paper or bubble wrap to protect your purshase which will then be placed in a cardboard box. Canvas are also protected with cardboard corners and kraft paper.

Return Policy: We want you to have a real crush on your new artwork! If this is not the case, we will be happy to exchange your purchase within 30 days of the date of purchase. To do so, the artworks must be returned to us at your expense, intact and in their original packaging. Consult all the details on our FAQ.
---
The tide will come and take us back
Pyrography on wood
Product Code: ANR-TAB-006
Availability: This creation is waiting for you!
You may also be interested in