Home

>

Ceramic jar, OBVARA firing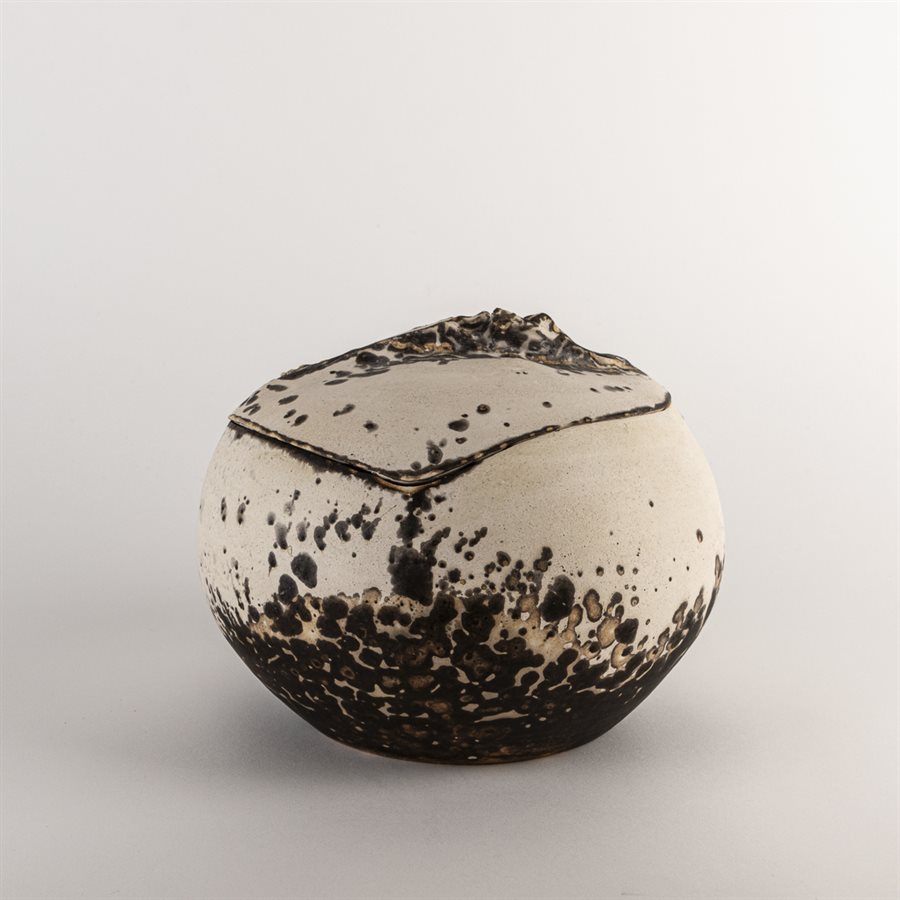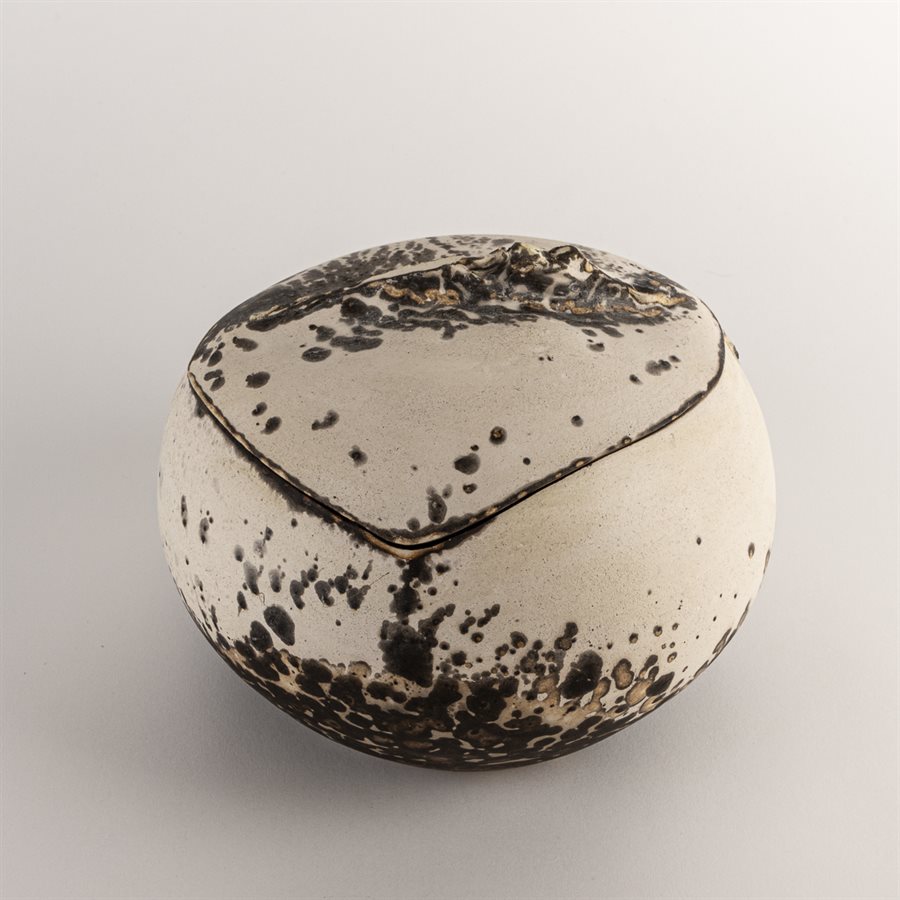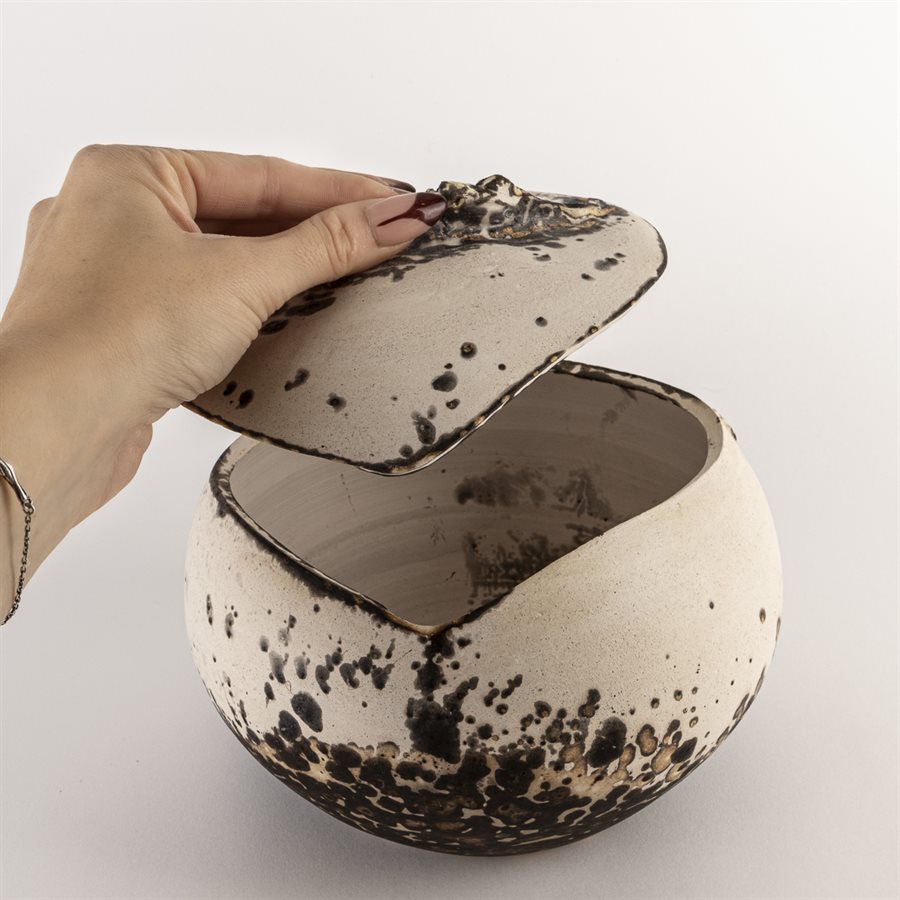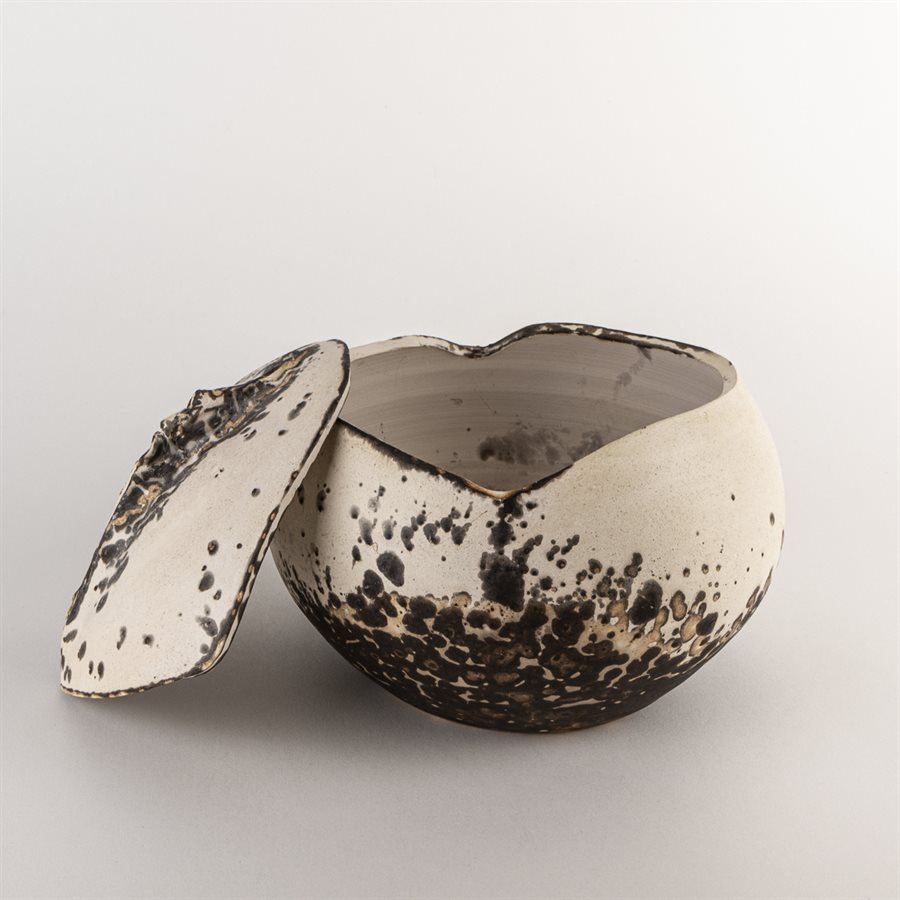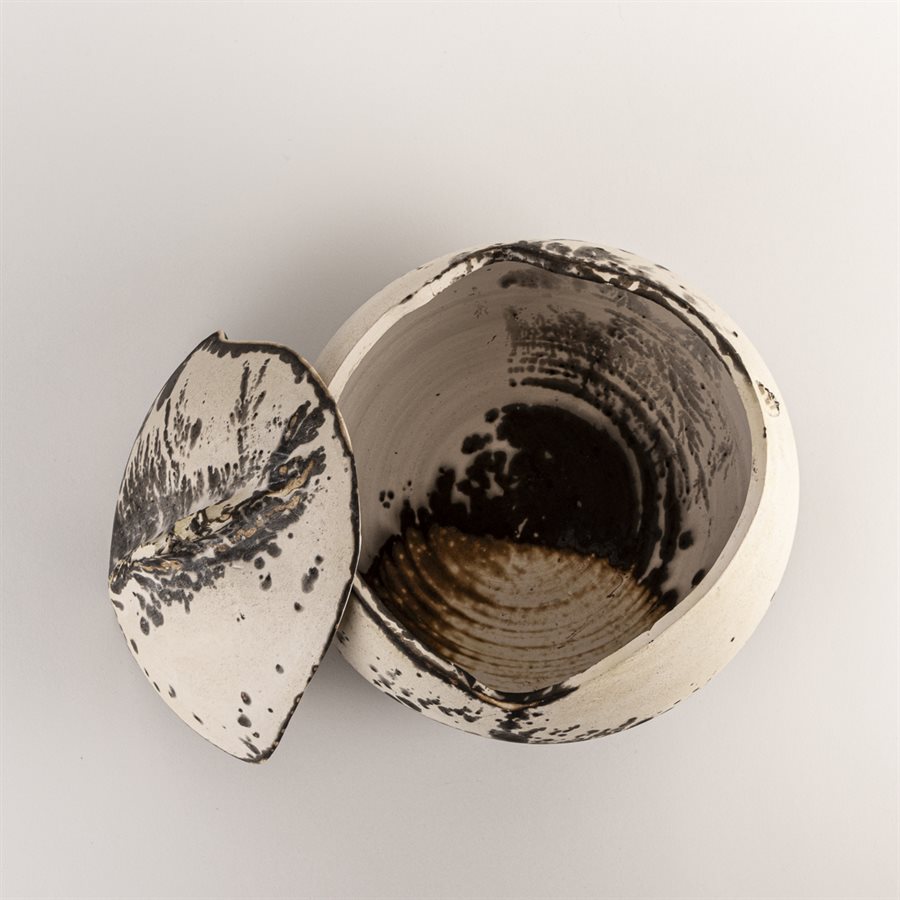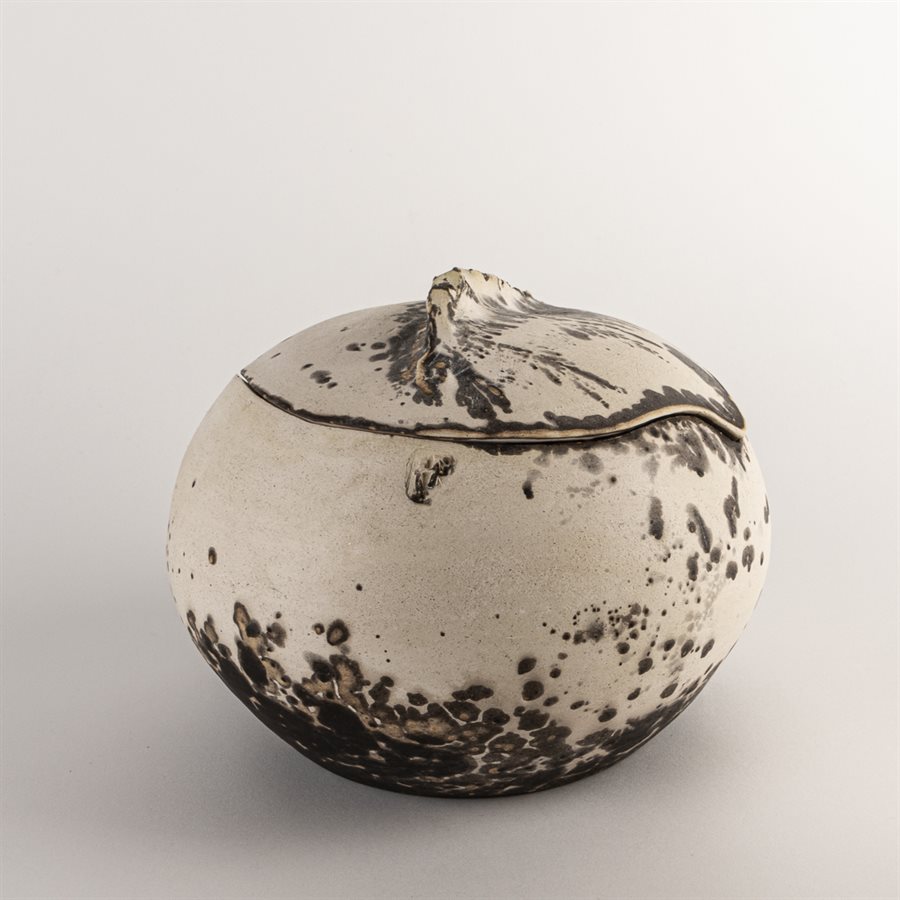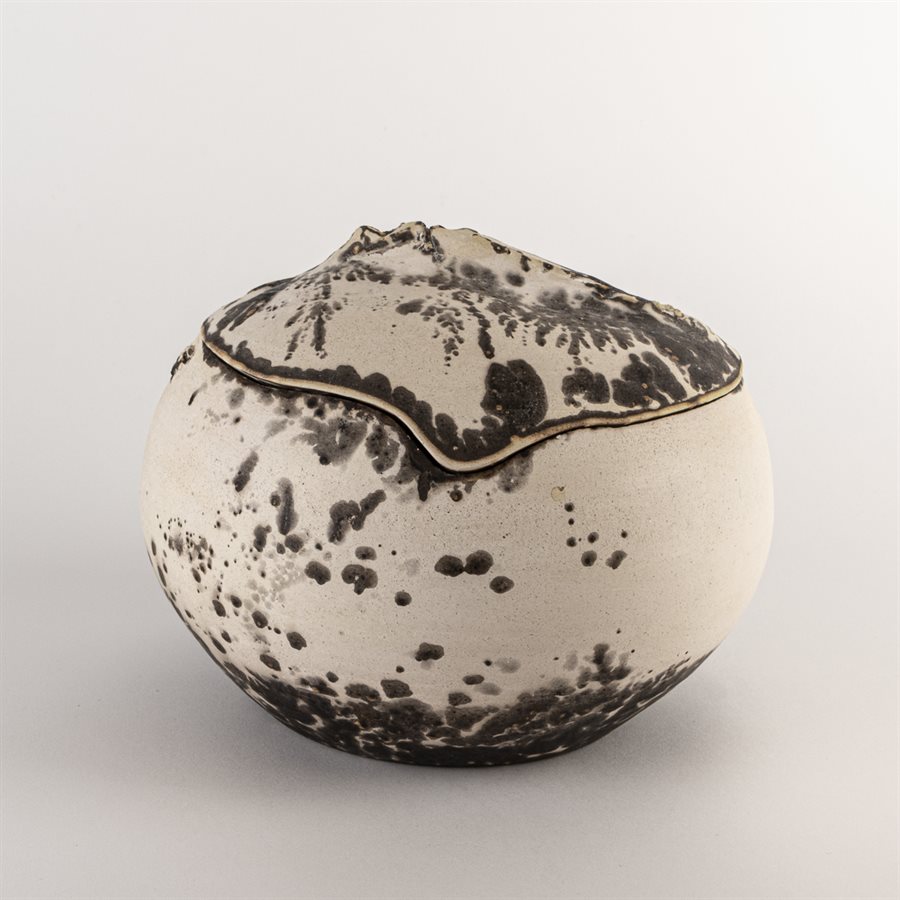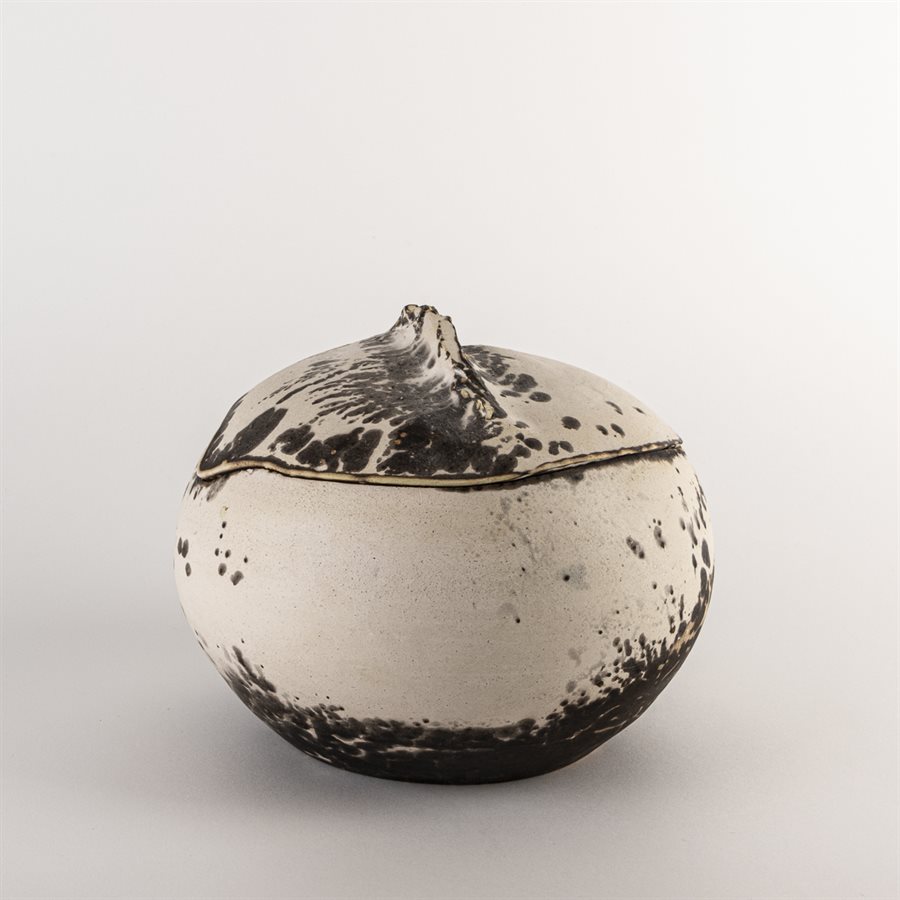 Press and move to zoom.
Mouse over image to zoom.
Description
Hélène Fleury plunges us into a world where softness and detail go hand in hand. The ceramic jars she designs fascinate with their matt and shiny texture at the same time. They will quickly overwhelm you in their infinite detail created by the artist's favorite cooking; Obvara and Raku. The organic shapes they display are often crowned with delicately chosen driftwood.
This jar was first rotated and then fired with the famous and intriguing technique of Obvara firing, which actually involves immersing the piece in water as it comes out of the oven. This technique is also called flour Raku. It comes from the countries of Eastern Europe and presumably, it would have been born because of an extremely hot pottery which would have fallen into a tub of water or macerated leftovers of table. This accident would have created amazing patterns on the surface of the pot.
Obvara once had a mythical charge. Designs obtained by fire and water sometimes create eye shapes. They are said to have the power to protect food from evil spirits. The driftwoods with their suggestive shapes would also participate in protecting the contents of the jar.
7¾ x 7 x 5¼''
---
Photo 360
---
Learn more about the artist
Hélène Fleury
Rivière-Ouelle
To give oneself freely and with joy to the work of form, one must know one's material intimately. It is then that the oeuvre comes to life and is inhabited by a breath. This feeling is beyond words.
Some parts will never breathe. No need to struggle, you have to know how to recover the clay and start again. This fascinating material, as long as it is not cooked, can be returned to itself indefinitely.
I started very young as a potter. My journey in visual arts, especially the years when I modeled clay to make bronzes, led me to where I am. Creating a turned piece to add shaped parts to it has kind of become my signature. Although it's a delicate process, especially with porcelain, it's a challenge and I enjoy every step of it.
---
Shipping
Delivery: We deliver to Quebec, Canada, the United States and most countries in the world. If no delivery option is available for your address, contact-us and we will provide you with a custom estimate!

Calculation of delivery costs: The delivery price is calculated automatically by our system according to the weight and dimensions of the works in your shopping cart as well as according to your address. This calculation is done when you click See my cart or Place order. At this stage, the order is not confirmed and it is still possible to modify, add or remove items from your cart.

Packaging: We pack the artworks with great care, most of the time with recycled materials, since the planet is as important to us as the effulgence of the quebec fine art crafts! We use foam, paper or bubble wrap to protect your purshase which will then be placed in a cardboard box. Canvas are also protected with cardboard corners and kraft paper.

Return Policy: We want you to have a real crush on your new artwork! If this is not the case, we will be happy to exchange your purchase within 30 days of the date of purchase. To do so, the artworks must be returned to us at your expense, intact and in their original packaging. Consult all the details on our FAQ.
---
Ceramic jar, OBVARA firing
Product Code: HEF-OBV-005
Availability: This creation is waiting for you!